Farmer Direct Foods and Scavuzzo's Inc. are proud to announce their new partnership that will bring high-quality artisan baking flours to Scavuzzo's foodservice and retail customers across the country. Scavuzzo's, a Kansas City based independent broadline foodservice distributor, will begin carrying Farmer Direct Foods' flours, which are made with wheat sourced directly from Kansas farmers.
"We're excited to partner with Scavuzzo's to bring our artisan baking flours to even more food industry establishments in places like Chicago, San Antonio, Cincinnati, and everywhere in between," said Tim Webster, Chairman and CEO of Farmer Direct Foods. "Our flours are made from high-quality Kansas wheat that is grown by multigenerational farmers, so this partnership is truly a celebration of Kansas agriculture."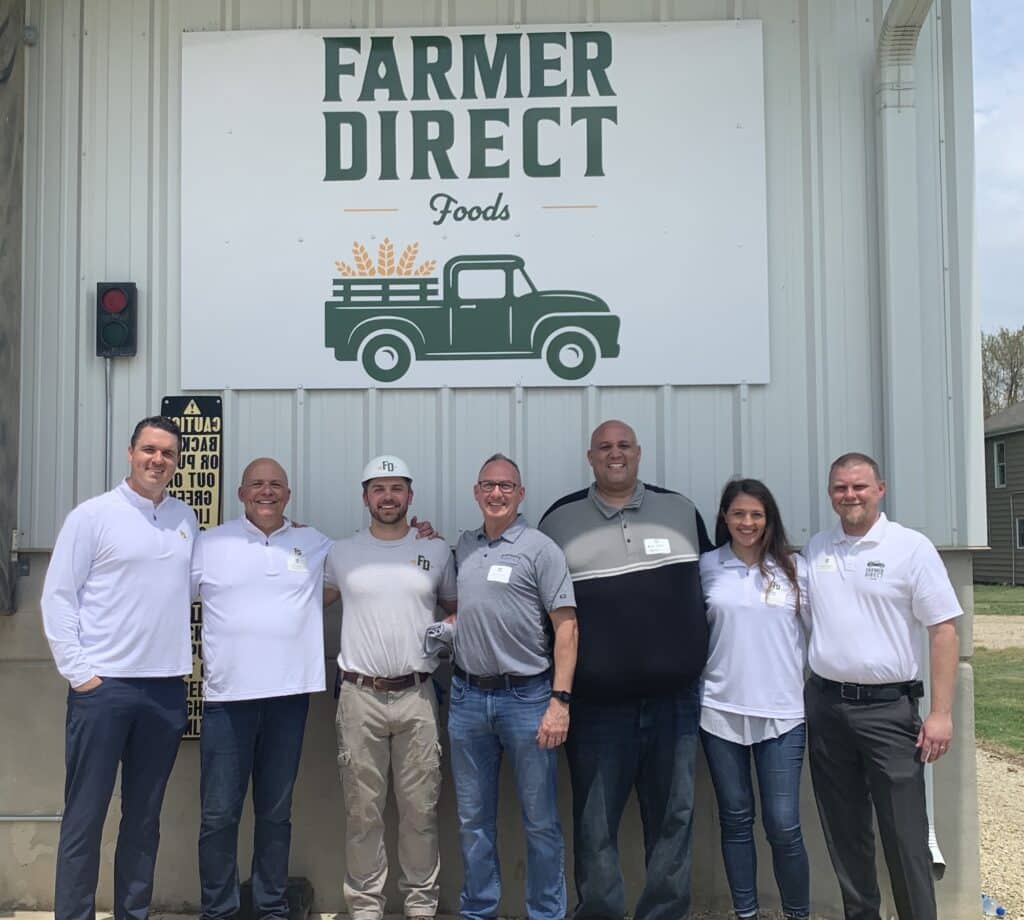 Scavuzzo's has been a trusted name in the Kansas City food scene since 1924, and the company shares Farmer Direct Foods' commitment to quality and supporting local farmers. With a strong presence in the Kansas City area, Scavuzzo's distributes a wide range of products, including local brands like Farm to Market Bread and Tippin's, as well as national brands such as Butterball, Lamb Weston, and Coca-Cola.
"We're thrilled to be partnering with Farmer Direct Foods to offer our customers locally sourced artisan baking flours," said Angie Scavuzzo, Director of Marketing for Scavuzzo's. "As a company with a tremendous amount of pride and passion about Kansas City, we believe in the value of buying local and providing our customers with the best products available, and Farmer Direct Foods' flours fit perfectly with our local pledge to this community."
Farmer Direct Foods' artisan baking flours include a variety of All-Purpose flours, as well as Whole White Wheat, Whole Red Wheat, Heirloom Wheat, and Rye Flour. The company's mill is in New Cambria, just outside of Salina, KS.
"We're excited to see the positive impact that this partnership will have on Kansas farmers, our local Kansas City community, and our customers across the country," added Scavuzzo.
The partnership between Farmer Direct Foods and Scavuzzo's is a celebration of two multigenerational Kansas companies that are dedicated to quality and supporting local businesses. To learn more about Farmer Direct Foods' artisan baking flours, visit www.farmerdirectfoods.com. Scavuzzo's website can be found at www.scavuzzos.com.
---
About Scavuzzo's Inc.
Scavuzzo's Foodservice, Kansas City's only locally based broadline distributor, is a multifaceted company built on heritage and deeply rooted within our community and the foodservice industry. Scavuzzo's is a fifth generation, family-owned, woman-owned and certified, foodservice company that services restaurants, casinos, grocers, as well as Kansas City's local co-op formed for Kansas City manufacturers. Scavuzzo's heritage began with a family trade that traveled across the Atlantic over 100 years ago; this journey has now grown to a Broadline Distributor, two meat processing plants (4G Meat Processing and S&S Meat Co.) that provide fresh cut and ground proteins to Scavuzzo's customers along with all of their grocery needs. Learn more at www.scavuzzos.com.
About Farmer Direct Foods
Farmer Direct Foods produces premium, artisan-quality flours made with regenerative wheat. Our flours can be traced straight back to our farmers' wheat fields and are minimally processed to preserve the natural nutrition and complete character of the grain. At Farmer Direct Foods, we are leading a return to wholesome ingredients that are deeply flavorful and transcendently better, while also creating products that are good for consumers, farmers, and the earth. Learn more at www.farmerdirectfoods.com.