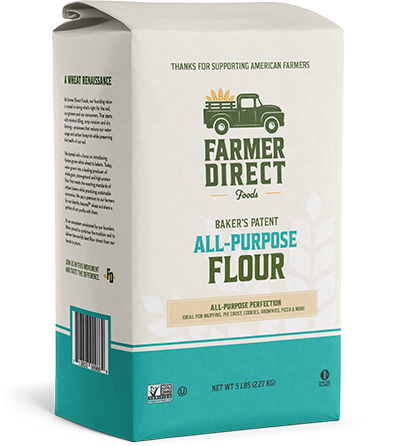 Our all-purpose flour is made with traditional hard white winter wheat. All-natural with no preservatives, our All-Purpose Flour provides superior flavor for your crusty artisan breads.
Ideal for: muffins, pie crust, cookies, brownies, pizza & more.
Available pack sizes: 5 lb., 25 lb, 50 lb.
Our flours are exactly what we say they are — traced straight back to our farmers' ancestral wheat fields and minimally processed to assure we preserve the natural nutrition, deep flavor and complete character of the grain.