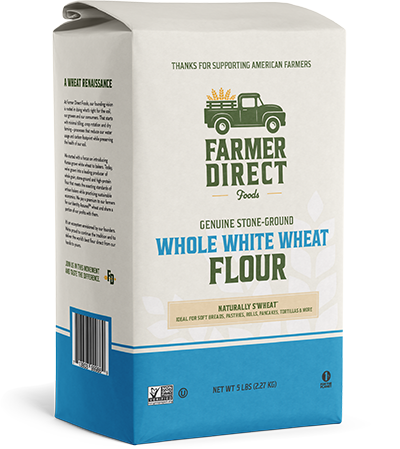 Our white whole wheat flour is 100% whole grain and stone-ground to provide the natural nutrition of traditional whole wheat with the taste and texture of white flour. It has a sweeter and milder flavor than whole wheat flour.
Ideal for: bread recipes, pastries, rolls, pancakes, tortillas & more.
Available pack sizes: 5 lb., 25 lb, 50 lb.
Our flours are exactly what we say they are — traced straight back to our farmers' ancestral wheat fields and minimally processed to assure we preserve the natural nutrition, deep flavor and complete character of the grain.